Rugged MEGA-ET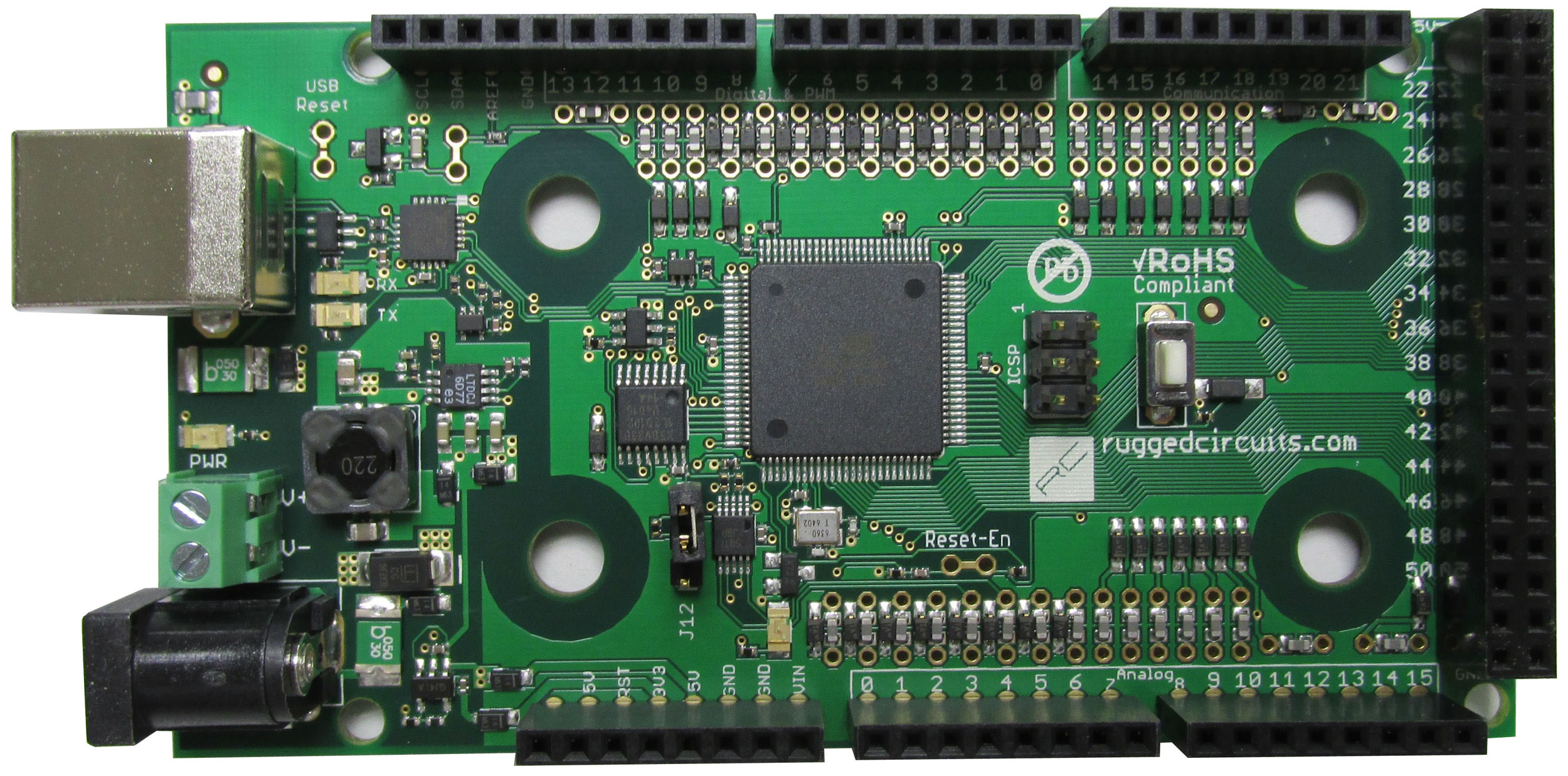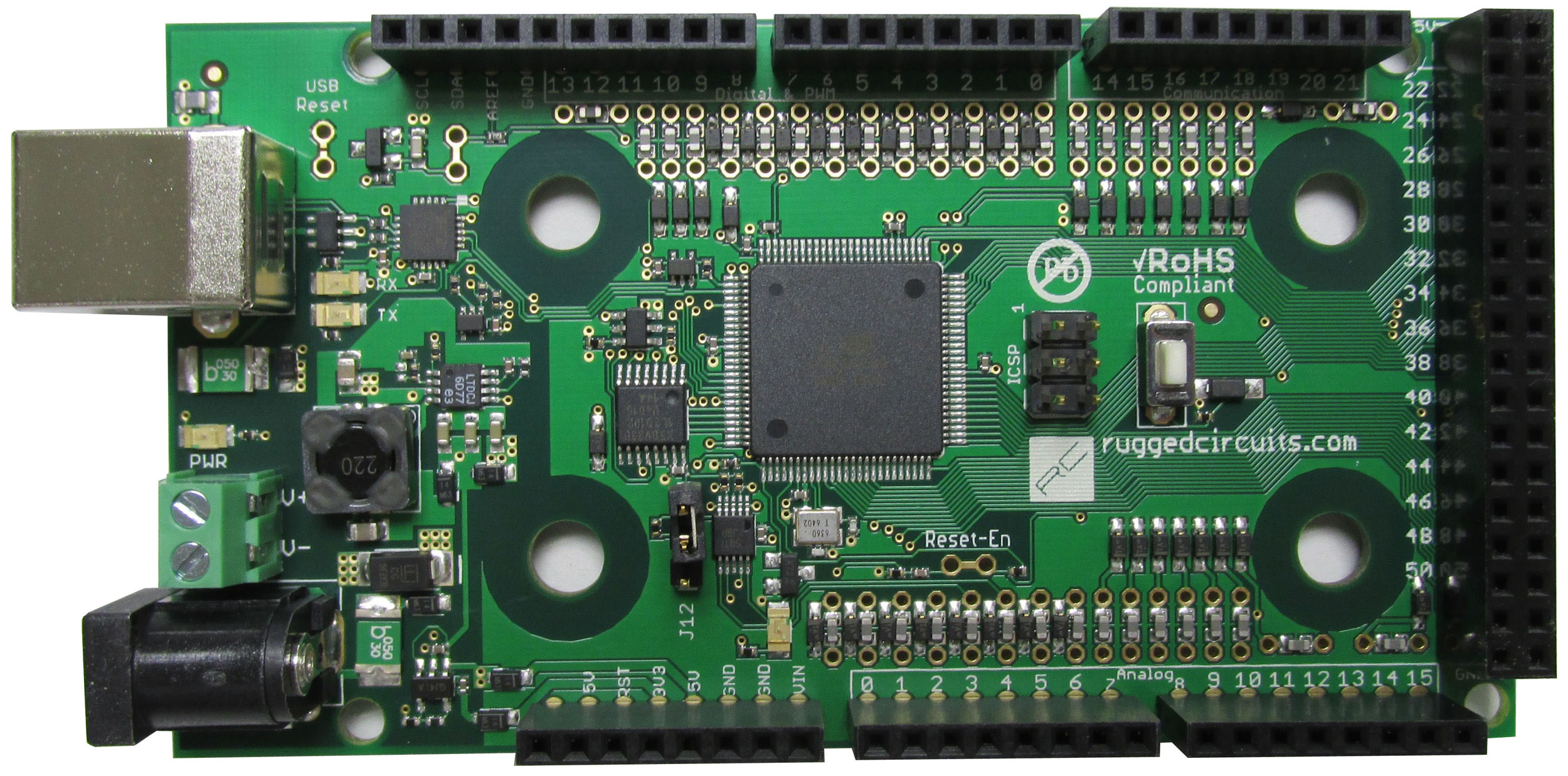 Rugged MEGA-ET
The Rugged MEGA-ET Extended Temperature is here. Customers wanted an ET version of our best selling Rugged MEGA and we delivered. All the same great features as the Rugged MEGA with an extended operating temperature threshold of -40C to +85C. *
Ready for Industrial environments with built-in DIN Rail Mounting holes. Rugged MEGA DIN Rail kit can be found here.
The Rugged MEGA and Rugged MEGA-ET have received power supply upgrades and now officially carry our "Industrial Ready" seal. The reworked power supply offers increased efficiency, quieter operation, and more consistent performance across the entire operating voltage spectrum.
See the difference between the standard Arduino Mega and the Rugged MEGA and the value of the MEGA here on our Technical Information Page.
The Rugged MEGA-ET is a ruggedized Arduino-compatible microcontroller board. It is directly compatible with the Arduino Mega. It uses the same microcontroller (ATmega 2560), same Arduino GUI, same clock frequency, same connectors, and same connector positions. It differs from the standard Arduino Mega in that Rugged MEGA-ET features include overcurrent and overvoltage protection on I/O pins and 5V/3.3V outputs, ESD protection on I/O pins and USB port, total microcontroller overcurrent protection, and operation at up to 30V. The Rugged MEGA power section is also more robust, resilient, and efficient. Fully assembled and ready to work right out of the box. Works with the Arduino GUI and is compatible with Arduino shields and libraries.
Key Features:
Arduino Mega Compatible- Header Locations, Shields, GUI
ATmega 2560
256k Program Memory Space
15 PWM (4 not available if the SPI lines from the ATMega 2560 are sent to the I/O pins for compatibility with non-Mega shields)
Line Protection on 1x8 and 1x10 Headers. 30mA resettable fuses and zeners.
* I/O voltage protection up to 10V
Built-in DIN Rail Mounting holes
3.3V and 5V output pin protection withstands 30V
Vin Reverse Voltage Protection up to 30V
Operating Temp -40C - +85C
Operating Voltage Range 3.5V - 30V
Size 3.91" x 2.1"
The Rugged MEGA-ET mates the increased processing power and connectivity of the ATmega 2560 with all the great protection features of the Ruggeduino-ET.