Aussie Shield Pro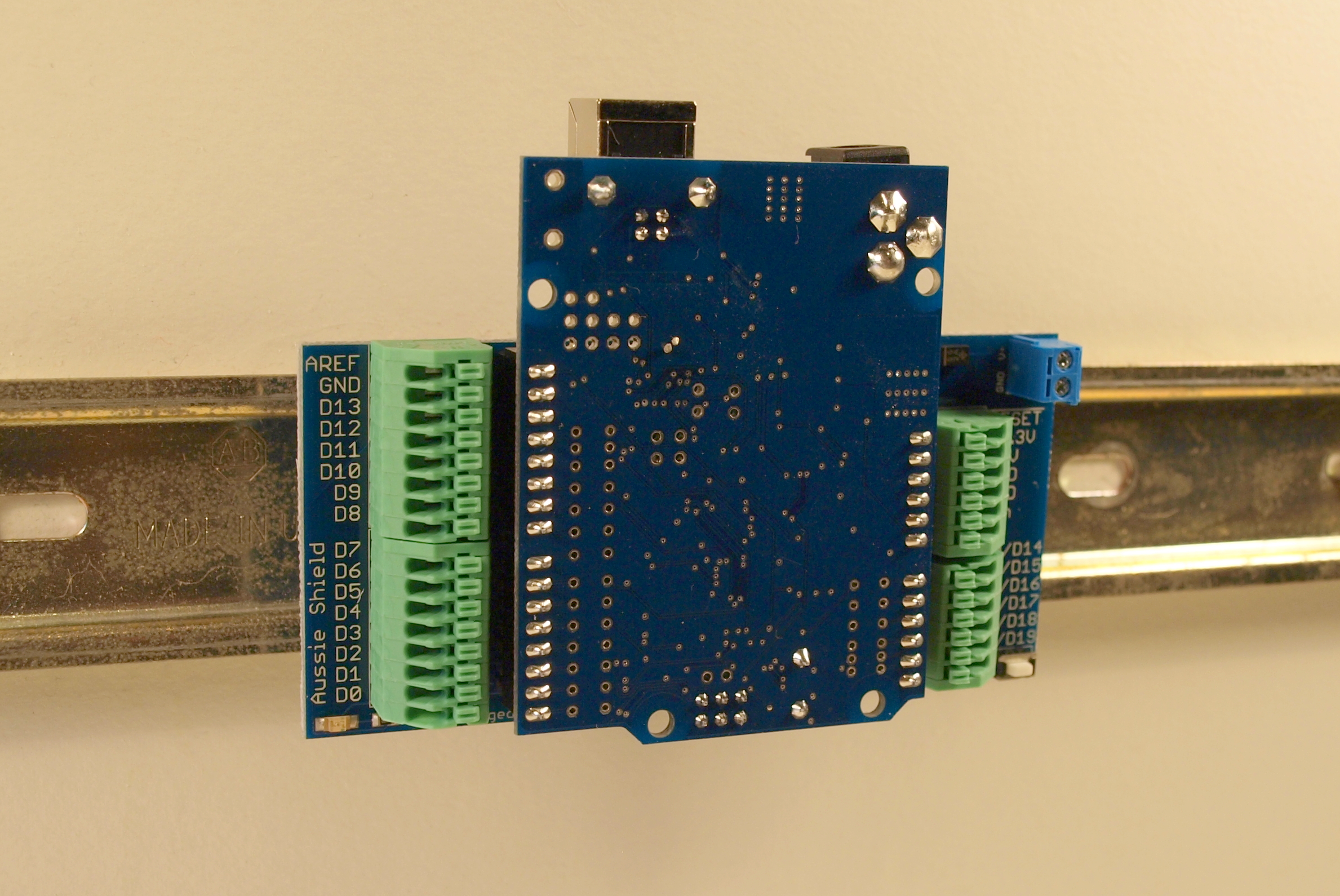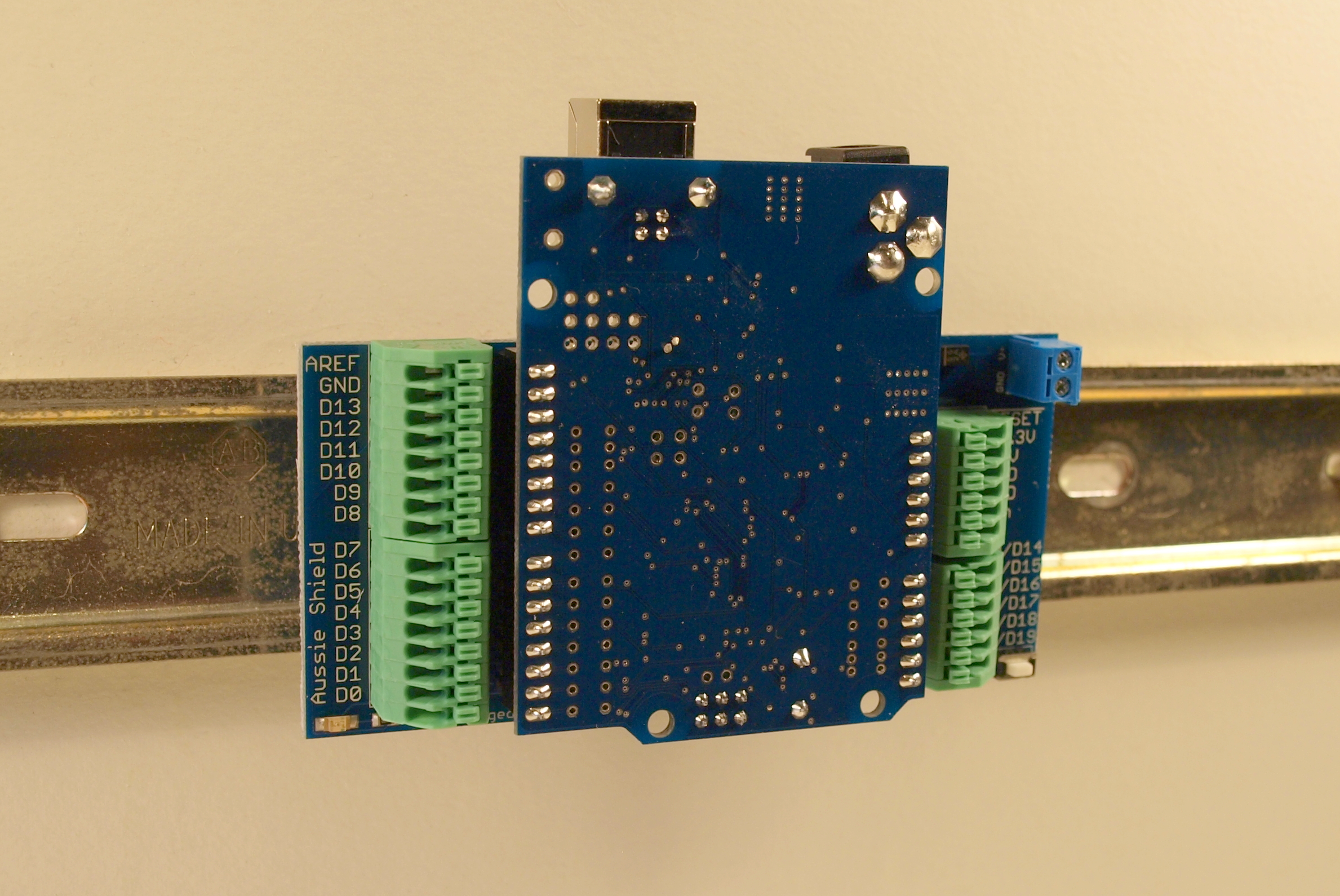 Aussie Shield Pro
The Aussie Shield Pro is a fully assembled version of our Aussie Shield Kit, and even includes all the components of the Aussie Shield Upgrade Kit already soldered on. This is the quickest way to get your Arduino (or compatible) board hooked up to wires or mounted to DIN rail (using our Aussie Shield DIN Rail Mount Kit).
The Aussie Shield Pro is the shield that sits "down under". It is compatible with the Ruggeduino, Arduino Uno, Duemilanove, and Mega boards (and other compatible boards). The microcontroller board plugs in upside down, and the shield extends the connection pins out to 28 quick-connect terminals that accept 20AWG to 24AWG wire. Unlike screw terminals, these quick-connect terminals require no tools -- just push, insert wire, and release. Use the Aussie Shield Pro for easy breadboarding, swapping Arduinos in fixed lab or art installations, using stacking shields standalone without an Arduino, or cross-wiring shield pins. It can also be mounted to DIN rail for industrial installations.
The Aussie Shield Pro is fully assembled and ready to go right out of the box. The pins broken out to quick-connect terminals are:
D0-D13

A0-A5 (D14-D19)

Vin

GND

AREF

+5V

+3.3V

RESET
The Aussie Shield Pro also includes all the features of our Aussie Shield Upgrade Kit. A 2-pin screw terminal connector allows you to power the Arduino by connecting to the Vin and GND pins. This power path is protected by a 500mA PTC fuse and blocking diode to protect against reverse polarity. A tactile switch allows you to reset the Arduino by pulling the RESET line low. Finally, an LED is connected to the D13 pin, isolated by a transistor so the D13 pin is minimally loaded and available for other I/O functions.
The Aussie Shield DIN Rail Mount Kit (purchase separately) allows you to mount your Aussie Shield Pro assembly to standard DIN rail.
Here is a schematic of the Aussie Shield Pro. The Aussie Shield Pro was designed in the USA and is assembled in the USA using lead-free components and lead-free manufacturing and assembly processes.